Our multi-talented team brings together different backgrounds and expertise.
What unites us is the fact that we're all passionately committed to contributing to the future of our planet in a way that is both meaningful, realistic and tangible. That's why we work around the clock to bring our innovation to market and demonstrate that a true alternative to the fossil-based economy is possible.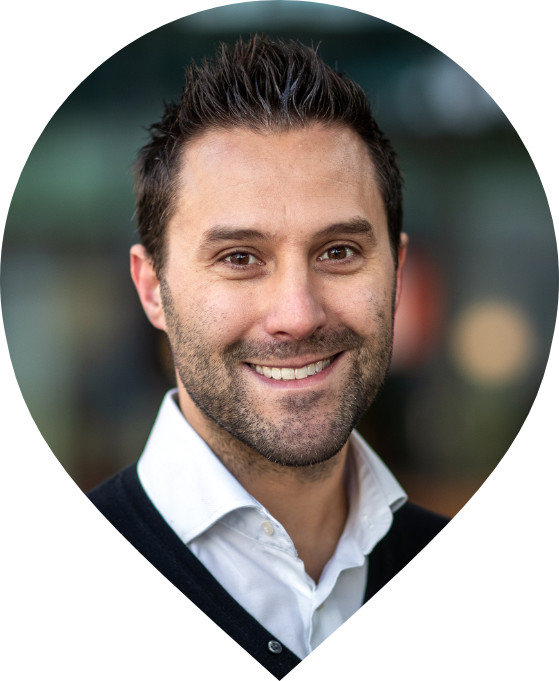 Dr. Michael Boot
Co-CEO and Founder
Michael holds an MSc. and PhD in Mechanical Engineering (specialty in fuel design) and an Executive MBA from TIAS Business School. From 2009 onwards, Michael has followed a dual career path, both as an entrepreneur and as a scientist.
Read more...
Michael has co-founded multiple tech startups in the biofuel, turbomachinery, biocrude, and automotive design domains, all of which are still alive and kicking. One of them is Progression-Industry BV, which commercializes various automotive technologies in the domains of waste energy recovery and biofuels. At the same time, Michael rose through the ranks of academia from PhD student (2005-2010), to part-time assistant professor (2010-2015) to fellow (2016 onwards) at Eindhoven University of Technology (TU/e).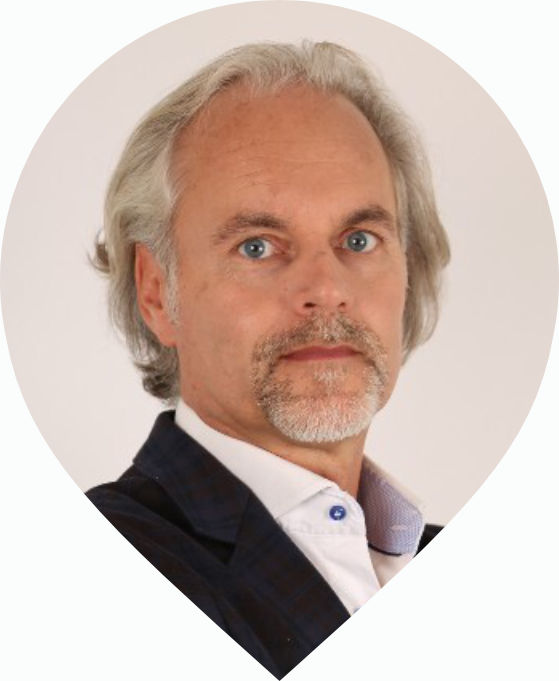 Drs. Tim van Helsland RA FD
Co-CEO and CFO
Tim is an Entrepreneur pur sang and brings over 28 years of finance and control, corporate finance, funding, strategic planning, M&A, interim senior management and operational experience in a national and international setting.
Read more...
He has extensive experience on the C-level but also a passional drive in helping companies to accelerate and to bring them to a higher professional, growth and profitability level. For this, he also won a few awards during the last 15 years of which the prestigious FD Gazelle Award is one of them.
He has covered senior management roles in different international settings and industries in the areas of (corporate) Finance & Control, General management, Operations, HR, Business development, Sales & and Marketing. He can read the world behind the numbers and is very good at understanding the cultural differences in International settings. Tim believes in possibilities and chances. With his tactical and political way of working he gets the job done even in the most difficult situations. With his leadership abilities together with his hands-on energetic mentality, he creates an atmosphere in which people want to grow and get the best out of them.
Next to CEO roles Tim has performed multiple hands-on due diligences in many industries. He is a registered chartered accountant (RA) with a Master in Forensic Accountancy and International Business. Tim studied at the University in Maastricht and the ERASMUS in Rotterdam. Motivated by transparency and trust in combination with a six sense for business Tim has set up multiple businesses all over the world over the last few years. The experience learned during the above processes Tim will bring to the Vertoro table as Co-CEO and CFO of the company.
He is looking forward to create a better sustainable world together with the Vertoro Team and his drive is to bring Vertoro to the next level. A sustainable oil major who can have a real impact!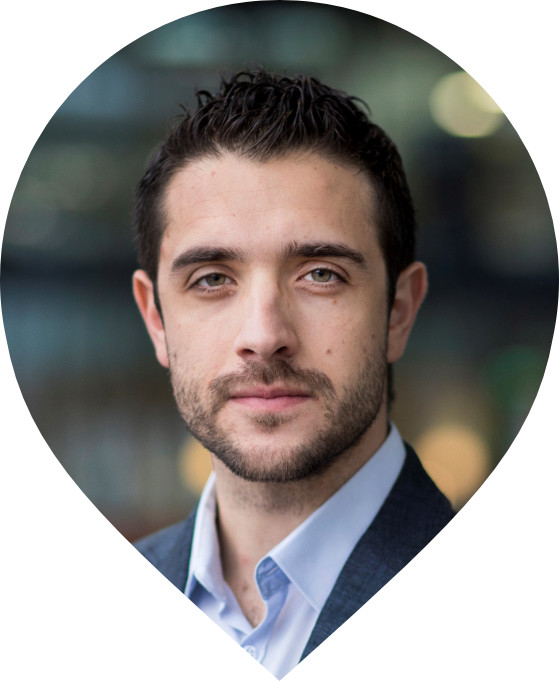 Dr. Panos Kouris
Co-founder & Chief Technology Officer
Panos holds a MSc. and PhD in Chemical Engineering (specialty in lignocellulosic biomass conversion) from Eindhoven University of Technology. In 2017, he co-founded Vertoro, a spin-off company with the mission to valorise the IP generated during his PhD research.
Read more...
Within Vertoro, he is responsible for all technological developments and to successfully scale-up the production of Crude Lignin Oil, a platform product that has the potential to decrease the carbon footprint of the chemical industry and energy sector.
Panos has been selected as 2018 Young European Talent in the  category  'Science',  from  the  Nederlands.  In  2021,  he  won  the  Marc  Cornelissen Brightlands  Award,  which  is  an  incentive  prize  for  encouraging  talented  pioneers  to  persevere, show courage and leadership on the road to achieving their dream for a more sustainable society.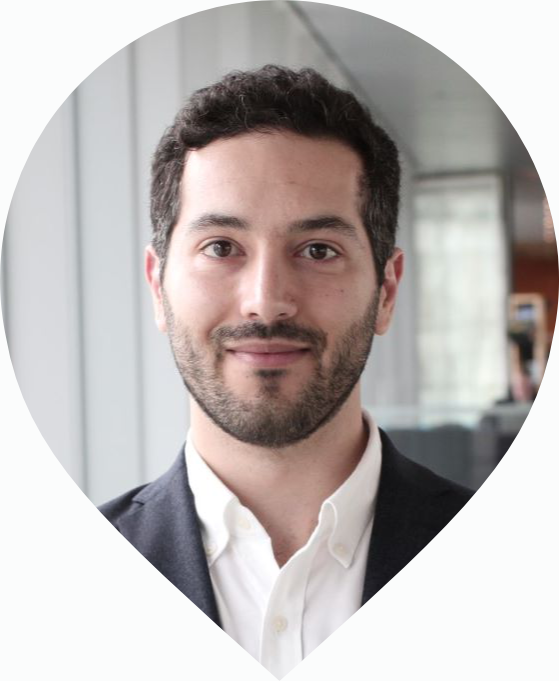 Mr. David Samad
Chief Commercial Officer
David, who graduated in Finance from the University of Colorado Boulder and holds an MBA from INSEAD, is a solutions-oriented business developer and investment professional.
Read more...
His career to date has spanned industries, functions and countries, providing him with the ability to solve complex business-critical challenges. He was Associate in KPS Capital Partners, focused on making equity investments in manufacturing and industrial companies. David later was Executive Consultant in Magpie Polymers, dedicated to the production of selective filtration resins. His latest positions before joining Vertoro have been in Maersk, where he was Senior Manager in the Oil Trading branch and Senior Innovation Manager for the integrated logistics company A.P. Moller-Maersk.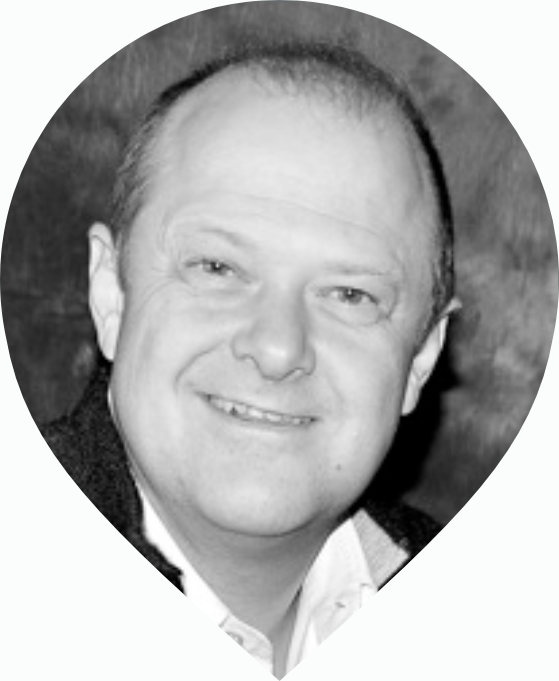 Mr. Derk Smid
Head of Business Development
With a BA in Business Management and an MSc. in Business Management and Computing, Derk has over 25 years of global expertise, contacts and materials knowledge creating partnerships between specialty additives manufacturers, major plastic development companies, and high-performance thermoplastics manufacturing companies.
Read more...
Derk worked for 10 years in various roles such as Innovation Marketing Manager in Dow Corning and was EMEA Marketing Manager in ExxonMobil for another 5 years. Later, he was at Altana for 5 years as Vice President Sales and Marketing and Director of Marketing and New Business Development, prior to starting his own company in the coatings and specialty plastic additives and being director of several ones.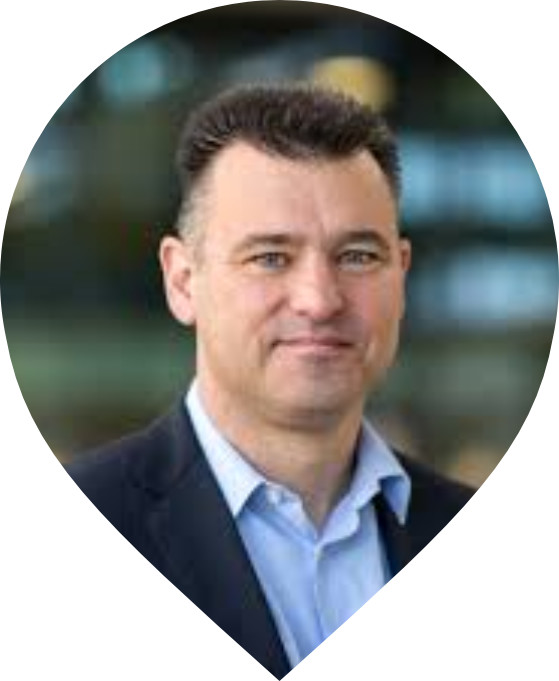 Prof. Emiel Hensen
Scientific Advisor
Emiel holds a PhD in the field of molecular heterogenous catalysis and an MSc. in Chemistry and Chemical Engineering, both from Eindhoven University of Technology (TU/e).
Read more...
Currently, Emiel is professor in Inorganic Materials & Catalysis at this same university. Over the years, he has co-authored over 400 publications in esteemed scientific journals. He obtained the Veni, Vidi, Vidi and TOP grants from the Dutch Organization for Scientific Research (NWO). Amongst others, he is Chairman of the Netherlands Research School for Catalysis (NIOK), Management Team Member of the National Gravitation Program Multiscale Catalytic Energy Conversion, Board Member of the European Research Institute of Catalysis (ERIC), and Board Member of Chemelot InSciTe.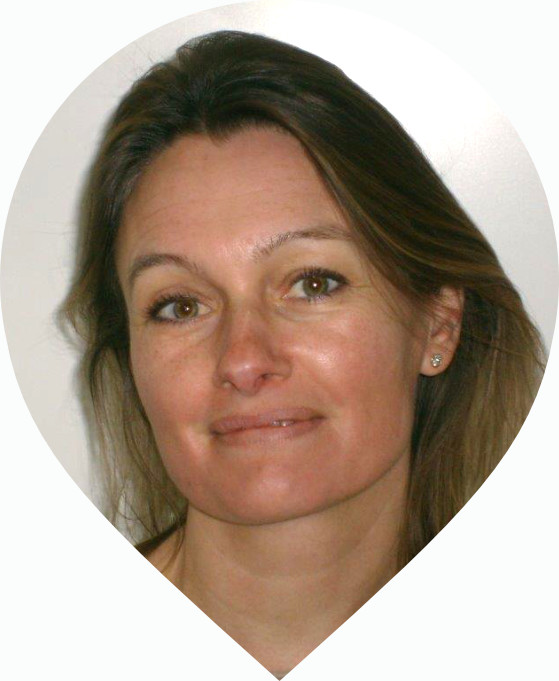 Wendy.  hyett
Team Leader Laboratries
Wendy studied (Bachelor's degree) organic chemistry in Rotterdam before starting her career at DSM Innovative Synthesis (part of the Life Sciences division) working on new, sustainable processes to produce antibiotics.
Read more...
In 2007 she joined DSM's Material Science Center where she worked on a wide range of projects for the different business units in DSM's Materials division, including DSM Resins & Functional Materials and DSM Advanced Solar, and as a result built up a lot of knowledge and expertise in polymer chemistry and the analysis and characterization of polymers.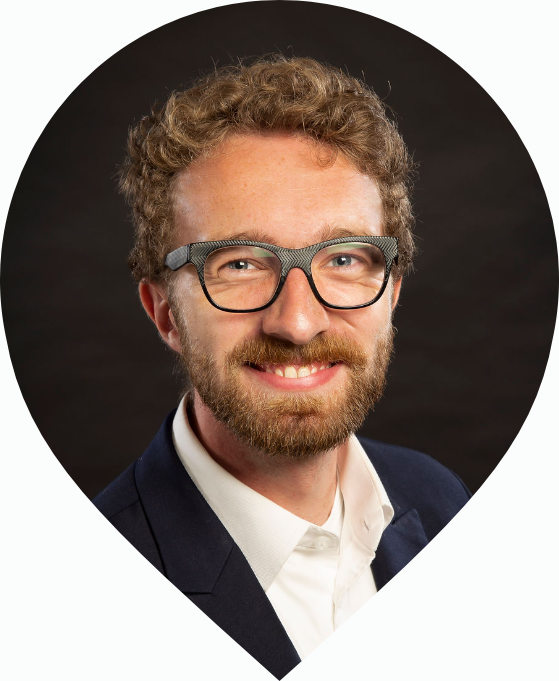 Norwin Zuidema
Project Manager
Norwin holds a BSc in Biotechnology and a MSc in Biobased Sciences (specialty in Biorefinery & Conversion) from the Wageningen University & Research. He wrote his MSc thesis on wheat straw lignocellulose fractionation via ionic liquids and subsequent catalytic upgrading of lignin into monomers. 
Read more...
Norwin spent his internship at RenFuel, a Swedish start-up company that focuses on converting lignin to biofuels. As a newly graduate, he is looking forward to expanding his skills and knowledge in biorefinery and conversion to make a change in the fossil-based economy of now.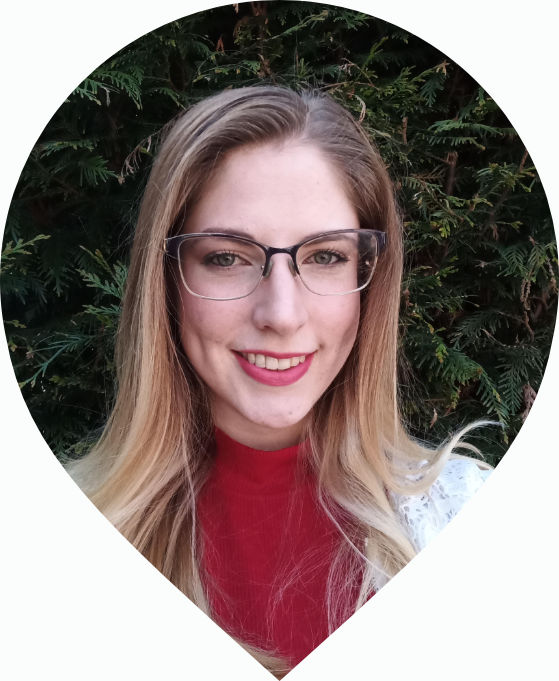 Marjolein Van Den Boom
R&D technician
After becoming a lab technician in Eindhoven Marjolein went working into a broad field of subjects. From dairy food&feed to candlemaking, corona-testing (both PCR & test centre) and rubber pyrolisis, quality has always been a main focus of her work.
Read more...
With the extended experience in quality & quality control she joins the R&D team into improving and expanding analytical methods to define & develop Vertoro products.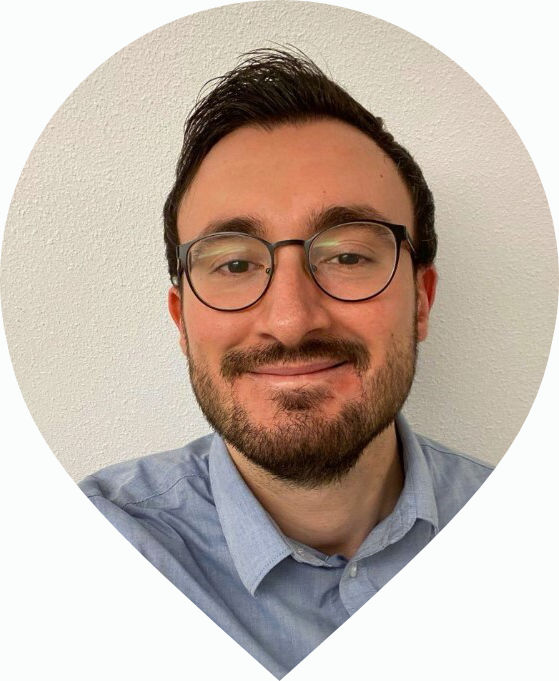 Roger Geurts
Process development engineer
Roger holds a BSc. and a MSc. in Chemical Engineering (track chemical and process technology) from Eindhoven University of Technology. He wrote his MSc thesis on furfural production from indirect dehydration of xylose using xylulose as an intermediate.
Read more...
Recently, Roger finished his internship at Vertoro with the focus on investigation and optimization of the delignification of lignocellulosic biomass. As a graduate, he is motivated to gain knowledge in the biorefinery and the corresponding (chemical) process engineering.